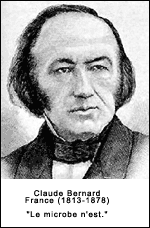 Conventional medicine provides the necessary support in advanced degenerative pathologies. However, it utilizes very limited and linear research models for its diagnostic and therapeutic approaches where the corresponding "viruses" become a part of medical practice.
As a result, reaps low efficacy rate, high side effects and exorbitant cost.
For further details concerning specific scientific pitfalls on this subject, refer to Biological, Chemical, and Nuclear Warfare – Protecting Yourself and Your Loved Ones: The Power of Digital Medicine by Savely Yurkovsky, MD.